READING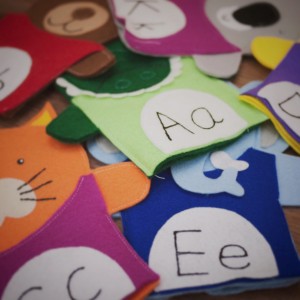 Our Reading program introduces children the fun of reading! Learning to read stimulates and enhances children's brain development, and benefits them later in life. Children are exposed to alphabets, phonics, letter recognition and so much more as to encourage and enhance their vocabulary and literacy competencies. Children may choose their own books or read the books recommended by our teachers during our library and reading sessions. In order to promote and encourage a love of reading at an early age, we also encourage families to participate in our Take-Home Reading Program – "iRead". Every week, each child will be assigned a teacher's recommended book for him or her to read and explore together with family!
---
WRITING
Our Writing program introduces children to pre-writing exercises, drawing, fine motor activities as well as sensory experiences, which can establish children's hand-eye coordination and fine motor dexterity for writing. One-on-one pre-writing sessions are age appropriate and developmentally appropriate for children as they consist of levels of difficulty. Writing is so much more than just tracing on a piece of paper. Educational activities such as sculpting play-dough, scooping with a spoon, or cutting with scissors also help develop children's fine motor skills, drawing skills as well as pre-writing skills.
---
MATHEMATICS
Our Math program promotes children's language and literacy skills as well as reasoning abilities. Other than learning number recognition, counting, comparison and measurement, children also learn quantification including addition and subtraction and geometry based on their stage of development. A variety of stimulating games and activities are created for children to learn through play.
---
SCIENCE
Our Science program allows children to observe and explore natural science and natural life including gardening at the school, fun scientific experiments, observation of insects and animals and so much more! Our theme-based curriculum with scientific learning activities furthers children's curiosity and enhances their creativity and reasoning skills.
---
BALLET DANCE
Our Ballet Dance program provides children with a stage to perform and express their own feelings though body gestures and movements. Not everyone can grow up to perform dramatic ballet leaps on stage. However, every child deserves an opportunity to dance and express themselves. Through repetitive movement, songs, games and rhymes, not only can children flex their muscles as they gain strength and endurance, but also challenge themselves emotionally and cognitively. Dancing in group settings also helps children improve their social and communication skills as well as develop a greater sense of trust and cooperation. Dance also establishes children's gross motor development and stimulates their emotional sensitivity and passion for arts.
---
VISUAL ART
Our Visual Art program offers children the opportunity to experience, explore and learn. By using a wide variety of materials and techniques such as canvas painting and sculpting, children enhance their creativity, sensory awareness and physical dexterity. Children also learn to control various media and express their ideas and feelings about the world around them. Arts can be very messy but fun!
---
MANDARIN / JAPANESE LANGUAGE
Our Mandarin and Japanese Language programs allow children to be exposed to a second language other than English. Children will be familiarize with different traditions and culture through songs, poems, props and games, as well as conversational dialogues. It is also proven that children who are learning to speak two languages follow patterns of learning. Bilingual children can benefit from significant cognitive advantages over monolingual peers in various settings. Children who are bilingual are proved to be more advanced in using information in new ways, coming up with new solutions to problems, listening skills as well as connecting with others.
---
SOCIAL
Our school places a strong emphasis on social and moral development in children. Children are introduced to a variety of characters, traditions and cultures as well as real life experiences. They learn to become a positive and competent individuals with self-confidence and self-esteem. They also learn age appropriate and socially acceptable behaviors by gathering and socializing with younger and older peers, which promote empathy, contribution and cooperation.
---
MUSIC
Our Music program provides children with a means of self-expression. Self-esteem is directly built up through self-expression. Research shows that early musical training helps develop children's brain areas involved in language, reasoning and creativity. Children are exposed to a variety of musical instruments, songs, and instrumental dramatic play. Children are consistently engaged by music in an age-appropriate and socially accepting environment which benefits their literacy skills, creative-thinking skills as well as social-emotional skills.
---
YOGA
Our Yoga program introduces children the practice of integrating all aspects of our true nature – body, mind, and spirit.  Research shows that children derive enormous benefits from yoga. Children are presented with different yoga poses and breathing techniques, which enhances physical flexibility, refines balance and coordination, develops focus and concentration, as well as boosts self-esteem and confidence.
---
MARTIAL ARTS
Our Martial Arts program not only encourages physical activity, but also fosters children's self-discipline and improves their listening skills. Children can learn valuable lessons about setting and achieving their goals, as well as focusing on a certain task. Confidence and self-esteem also come along with achievements. The boost in confidence, increased fitness level and new socialization skills will also help children navigate the academic and social aspects of school, affect their behaviors at home and have an all-around good influence on them as they develop into adults in the future.
---
DRAWING
Our Drawing Program offers children a wide variety of art mediums such as pencils, crayons, pastel, oil pastels, watercolor and so on. Based on our theme of the month, our teacher helps children develop new art skills and children can express and find themselves through arts. Some children are born to be artists! Drawing can also strongly encourage their creativity and confidence.
---
FIELD TRIPS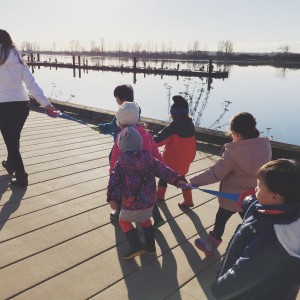 Experiential learning, or "learning by doing", is an integral component of our program in which children learn through experience, exploration and discovery in order to grow up to their full potential. Children get to participate in various field trips during the year to further what they learn in classroom settings. Children are provided with opportunities to explore the community through field trips, neighborhood walks and guest speakers.
---
LITTLE CHEF
Our Little Chef program allows children to put dramatic plays into real life experiences. Children become little chefs who learn to work with teachers and peers and to make a variety of real food such as muffins, waffles, cookies, wraps and so much more! Cooking with children benefits their literacy skills, mathematics skills as well as practical life skills. It also helps instill healthy habits in children that will last for a lifetime.
---